WELCOME TO THE MODERN CALLIGRAPHY COURSE
Have you been wanting to learn how to write beautiful modern calligraphy but not quite sure where to start?
Looking to start a new hobby that could lead to the start of a small business?
Tired of searching on YouTube for endless short videos on how to write calligraphy?
Seen some pretty script fonts on place cards, invitations or birthday cards and wondered how they were created?

Well, if you've asked one of the above questions - this course is your answer!
The Modern Calligraphy Course is an in-depth 11 module course on all you need to know about writing modern calligraphy. As a professional calligrapher and full time wedding stationery designer, I've put together all my knowledge on how to write calligraphy in this course.
You'll learn about the calligraphy tools and supplies needed, how to get started with the foundational basic strokes, how to write all the letters of the alphabet well in lowercase and uppercase form, how to connect letters together to make words, how to develop your own style by adding bounce and flourishes to your calligraphy, how make your own calligraphy ink and how to make your own paper goods.



WHAT YOU GET WHEN YOU JOIN THE COURSE
Lifetime access to the course including all future updates.
91+ pages of printable workbook containing all notes, worksheets and exemplars.
High quality videos accompanying each module showing step by step guides on how to write each exercise.
Course platform community to share your questions and answers with on the contents of the course.
Access to a private Facebook page community with regular Q&A sessions and live sessions by me (creator of the course!) This is a great opportunity for anyone that is looking for a course where you'll get help from the tutor along the way.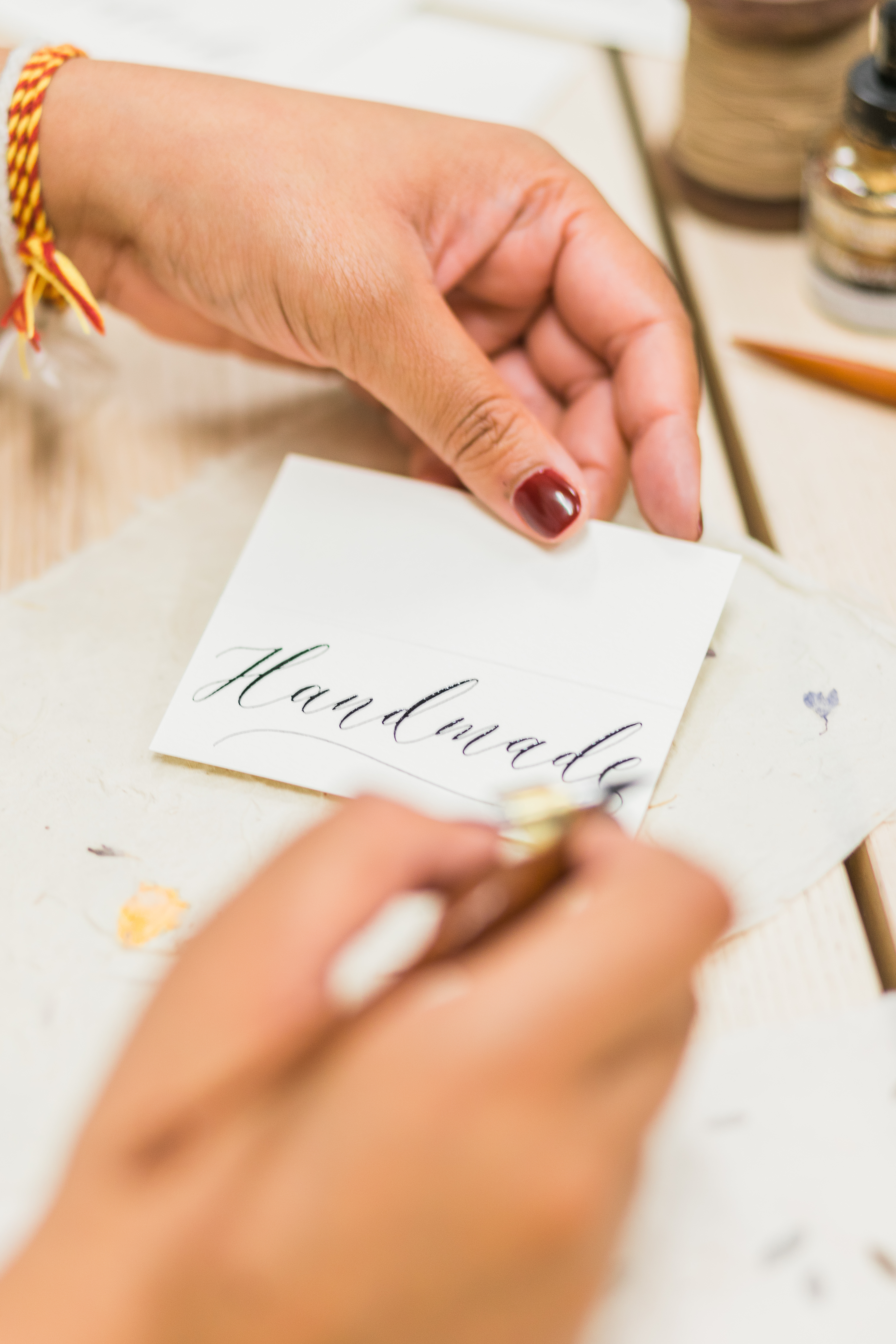 Module 1
Introduction
Module 2
Materials & Supplies
Module 3
Setting up your tools & work area
Module 4
Basic strokes & exercises
Module 5
Lowercase letters
Module 6
Connecting lowercase letters

COURSE CONTENT


Module 7
Uppercase letters
Module 8
Connecting letters
Module 9
Developing your own calligraphy style
Module 10
Making your own calligraphy ink
Module 11
Make some calligraphy paper goods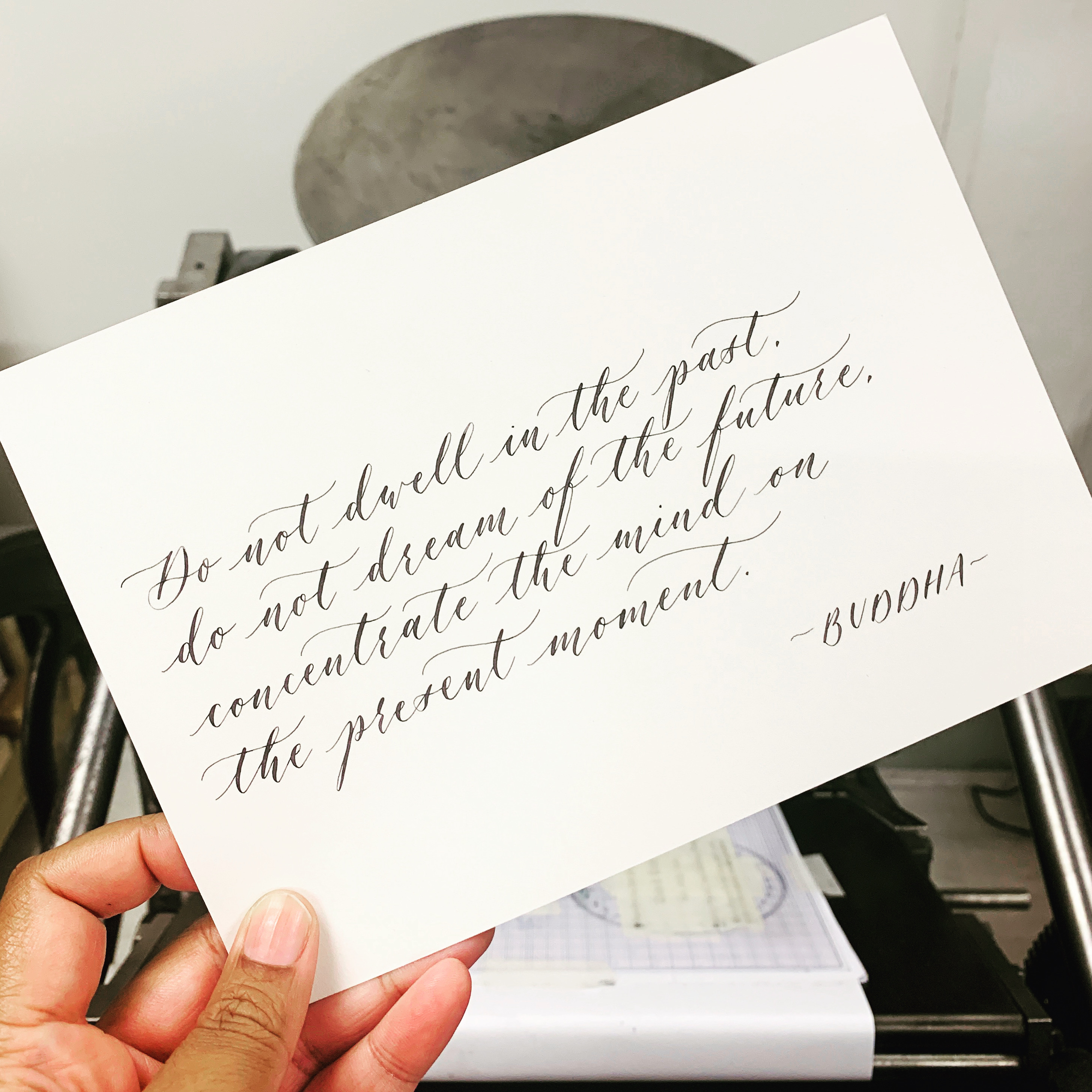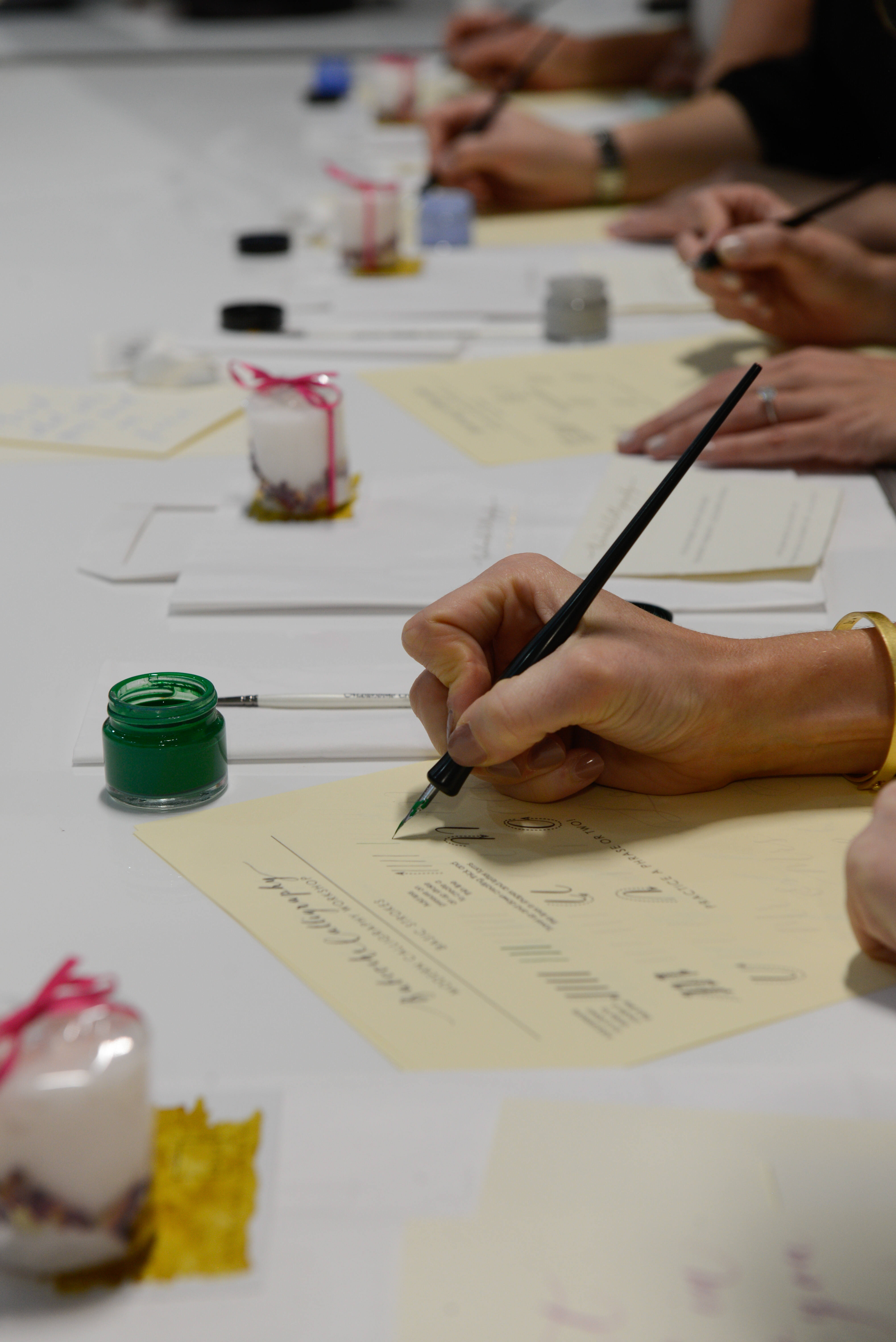 "Asha makes a great teacher - very clear and knowledgeable with a natural talent for sharing her knowledge with others ."
- Rachel Harris

I'm a calligrapher and stationery designer specialising in luxury wedding & event stationery. I started my calligraphy journey in 2014 and what started off as hobby and creative outlet has turned into a small business based in central London, UK - Babooche Calligraphy.
I also offer illustration and printing services to my clients such as letterpress which is all done on my antique press.
I have taught over 3000 students how to write modern calligraphy in-person from my London workshop and I'm now ready to share my online course which is the best starting place for anyone wishing to start up calligraphy or looking to improve their skills.
I can't wait to see you on the course!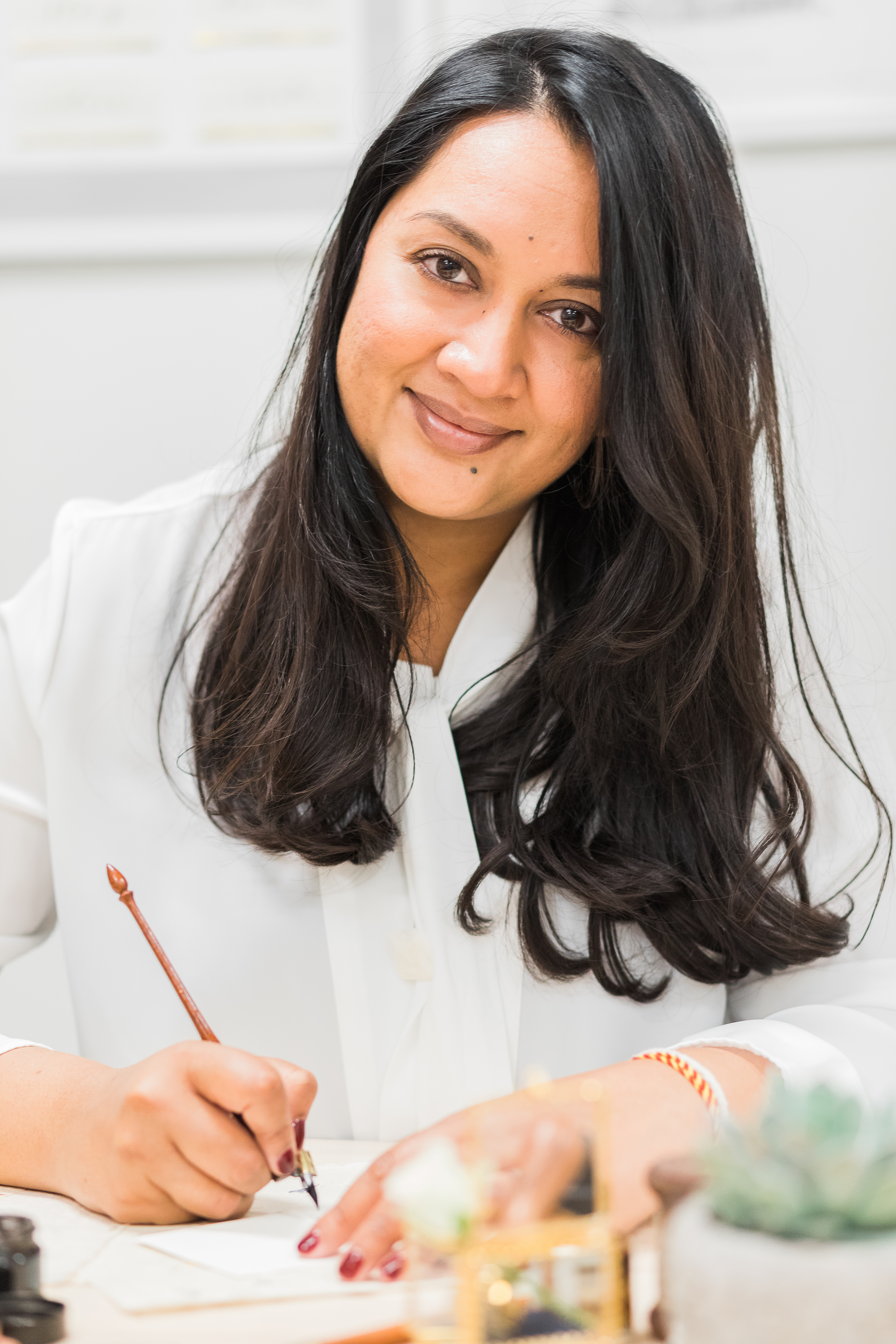 Check your inbox to confirm your subscription